Delicious Keto Recipes for a healthy lifestyle
Keto Fish Ball Recipe A 100% Easy Low Carb Meal Recipe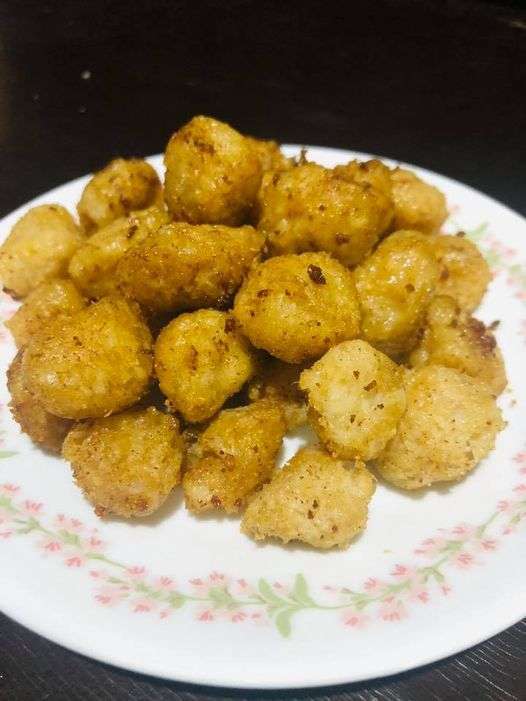 Keto Fish Ball. Keto diets are becoming increasingly popular among health-conscious people. The Fish Ball Keto recipe is one of the trending recipes.
It is easy to make and superb in taste. Further, it is best with Homemade Fish balls native to Southeast Asia. Fish consider a healthy low-carb meal. my famous recipe is Keto Earthquake Cake  or Keto Zucchini Crust Pizza
It becomes a great source of protein for the keto diet followers. The flavours and taste are so versatile and suitable for baked Homemade Fish Balls. Basa Fish is relatively high in proteins providing a very mild flavour.
Preparation time: 10 minutes
Cooking time: 45 minutes
Servings: 4-5 people
Ingredients Required Keto Fish Ball 
1. Boneless fish skillets- 6 skinless ones
2. Almond flour – 2 cups
3. Flaxseed flour – 1 cup
4. Eggs – 3 beaten
5. Salt – 1 tsp
6. Black Pepper – 1/3 tsp
7. Red Paprika – ½ tsp
8. Oregano- 1 tsp
9. Water – as per instructions
10. Olive oil – To fry
Instructions To Prepare Keto Fish Ball Recipe
1  Take the fish skillets and blend them using a hand blender. Put the beaten eggs into it and blend it again to form a mixture.
2   Takes the fish mixture to a bowl and put all the dry ingredients there. Combine everything to form a paste using a spatula.



3  If the consistency becomes too thick, add a little bit of water to it.
4  Use the mixture to form about 10 to 20 balls. Put olive oil in your hand so that it doesn't stick while making the balls.
5  Put olive oil in a frying pan and put the heat on a medium level.
6  Place the fish balls on the pan and fry for about 5 minutes until golden brown. If needed, you can fry it for a longer time.
7  After the first batch of balls is fried, put more oil to fry the second batch of the ball.



These fish balls can be kept in the fridge for two days and have it. These fishball recipes are great for breakfast and even as a side dish for lunch. It also can be served with a low-carb salad.
You can have the fish balls with spicy mayonnaise or even salsa dip. Add up different herbs to give it a great taste.
Nutritional Values In Keto Fish Ball Recipe
Calories: 170 
Carbs: 2g
Protein: 16g
Fibre: 1 g
https://www.youtube.com/channel/UCiGYsZu4I7g_L-2FxLMj_Ug
Please show your love for our YouTube channel. Please support us and subscribe to us.
Recipe Keto Cheesecake Cupcakes
Archives
Categories
Recent Posts