Delicious Keto Recipes for a healthy lifestyle
Keto Chocolate Whoopie Pies. 100% Classic Keto Whoopie Pies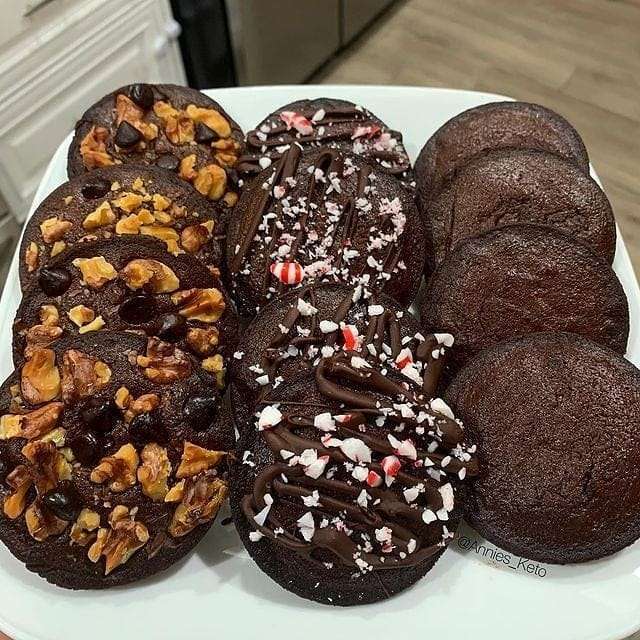 These Keto Chocolate Whoopie Pies filled with deliciously creamy sugar-free are an easy treat that can be prepared in just 30 minutes! These Chocolate Whoopie Pie Cake are here to take you back to your childhood!
https://www.youtube.com/channel/UCiGYsZu4I7g_L-2FxLMj_Ug
Our YouTube channel link is here. If you like our channel please; like, share, comment and subscribe to our channel.
These Keto Chocolate Whoopie Pies are rich, and decadent and are the perfect treat to make your sweet tooth happy. These cookies are fluffy, chocolaty, have a cream cheese filling and have lots of nutrition!
It was delicious and only 4 net carbs!
Weight Loss Recipe: Keto Tuna Egg Salad, Tuna and Egg Salad For Weight Loss
Ingredients required for Keto Chocolate Whoopie Pies:
1/4cup heavy whipping cream (60 ml/ 2 fl oz.)
1 large egg
2 tbsp. melted unsalted butter (30 ml)
One tsp. sugar-free vanilla extract
1/4cup granulated erythritol or swerve (40 g/ 1.4 oz.)
1/3cup cacao powder or Dutch process cocoa powder (28 g/ 1 oz.)
Half cup almond flour (50 g/ 1.8 oz.)
2 tsp. gluten-free baking powder (8 g/ 0.3 oz.)
 Next Meal: Keto Bibingka Recipe, Easy ,Quick Delicious Homemade Recipe
Buttercream filling: chocolate whoopie pie filling
One stick unsalted butter, softened (113 g/ 4 oz.)
1/4cup powdered erythritol or swerve (40 g/ 1.4 oz.)
1/2 sugar-free vanilla extract
One tbsp. heavy whipping cream (15 ml)
 Simple Recipe: Low Carb Chana Masala, 100% Easy Indian Home Snack
How to prepare Keto Chocolate Whoopie Pies:
1        Firstly preheat your oven to 165 °C/ 325 °F.
2       Take a baking sheet and add parchment paper to it and grease it with melted butter.
3       Take a large bowl and mix together the cake ingredients.
4       Once it is smooth we have to place 8 mounds of dough onto the baking sheet about 5 cm/ 2 inches apart.

5       Bake it for 10 to 15 minutes or till the toothpick comes out clean.
6      Remove it and cool it on a cooling rack.
7      Now we have to make the filling.
8    Take a bowl and place ingredients in it and use a hand mixer to make it light and fluffy.
9    Assemble time:
10    Divide the filling between the four cookies and top with the remaining 4 cookies a bit smashing them together.

11    Now keep this in the refrigerator to set it aside.
12   Enjoy!
Low Carb Meal:Peach Cream Cake Recipe,100% Easy & Quick Home Recipe
Nutritional Information for Keto Chocolate Whoopie Pies:
Serving Size 1/2 cookie
Serves 8
Amount Per Serving
Calories

136

% Daily Value*
Total Fat 10.4g
13%
Cholesterol 89.2mg
30%
Sodium 182.1mg
8%
Total Carbohydrate 9.1g
3%

Sugars 1.8g

Protein 5g
10%

·         Vitamin A10%

·         Vitamin C0%
Archives
Categories
Recent Posts